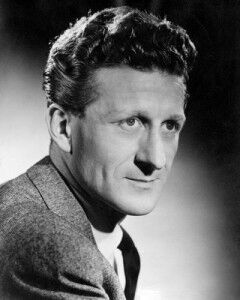 "The Navy Lark was a team show. It was our show, and we were immensely proud of it. As I have said, it was the longest, and in all probability will remain the longest running situation comedy on radio for all time." Jon Pertwee: Moon Boots & Dinner Suits, 1984.
The son of playwright Roland Pertwee, John Devon Roland Pertwee was born in Chelsea on 7 July 1919. A keen performer, he trained at RADA in the 1930s and was soon in demand on stage for his versatile character work. After wartime Naval service, Jon entered radio by accident where his vocal talents made him a star in The Waterlogged Spa and Up the Pole amongst others. His film career included movies like Murder at the Windmill, Will Any Gentleman, and three of the Carry On? Films, while on television he was best known as the third Doctor Who, the scarecrow Worzel Gummidge and as the host of Whodunnit?. A showman all his life, Jon died in New York on 20 May 1996. [2]
Doctor Who (3rd Doctor 1970-1974),
Worzel Gummidge,
Navy Lark,
Super Ted (as Spotty),
Jackanory (The Little Grey Rabbit),
One of Our Dinosaurs is Missing,
Carry on Cleo (The Sothsayer)
Carry on Screaming (Dr Fettle, The Police Scientist).
Carry on Cowboy (Sherrif)
Community content is available under
CC-BY-SA
unless otherwise noted.